Back to the list
Pic Saint-Loup
LES SECRETS
"Madeleine"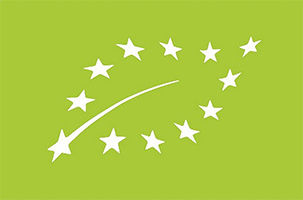 Plot selection : « Madeleine » is located at an altitude of 150 meters. The soil is composed of a thick layer of rocky colluvion, limestone-clay from the second Cretaceous era, ideally allowing for natural drainage. Water reserves are abundant, deep below the soil surface.
The vegetation is composed of primarily green oak, white oak, rosemary, thyme, juniper bushes, honeysuckle, Aleppo pine: all of these grow in a very hot micro-climate. 
Due to its south-eastern exposure, this vineyard is one of the first to achieve full maturity during harvest.
Winemaking and Aging : Harvest entirely destemmed. Traditional winemaking with vatting of 30 days. Aging in french oak barrels during 12 to 14 months, then blending in wooden conical trunk tanks during 6 to 9 months before bottling.
Tasting : This wine presents an intense colour with dark brown shades. In the nose, it has aromas de red and black fruits, black olive and a smoked hint. In the mouth, the wine is fresh and complex, with a nice balance, a touch of sweetness and mellow, silky tannins.
Aging potential : 15 years
Serving temperature : 18°C
Pairing : Mushroom pie, tagliatelli with black olives, platter of cheese, chocolat biscuit.
Designation : Les Secrets - Madeleine
Brand : Château de Lascaux
Appellation : AOC Pic Saint-Loup
Colour : Red
Region : Languedoc (France)
Grape varieties : Syrah (70%), Grenache (30%)
Alcohol by Vol. : 14% Alc./Vol.
Robert Parker : 90-92 pts
Robert Parker : 87/100 (result. 2017)
Bettane & Desseauve 2016: 15,5/20

Grape varieties


Aging
Aging in oak barrels during 12 months then in tanks during 6 to 9 months


Tasting
A fresh and complex wine, a touch of sweetness and mellow, silky tannins