Back to the list
Languedoc
LES PIERRES D'ARGENT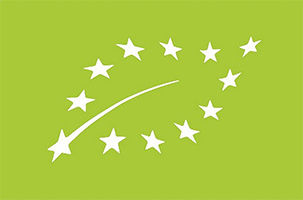 Plot selection : The vineyards are located at 130 meters up hill on a gently sloping south-east facing slope. The clay-limestone soil is composed of clay loam and fragments of limestone from the erosion of the slopes, alternating with marls and marly-limestones.
Winemaking and Aging : Harvest by hand. Entirely destemmed. Pressing after a short low temperature skin maceration. Alcoholic fermentation and aging in tuns with lees (without stirring of the lees) during 12 to 14 months. Aging in concrete tanks for a few weeks before bottling. Aging in bottle for a minimum of 1 year before the sale.
Tasting : This wine has a pale and bright colour. In the nose, it presents toasted and creamy aromas, with hints of ripe fruits and white flowers (linden tree). In the mouth, it is a round, fresh and taut wine, with long -lasting aromas of candied fruits (quince), liquorice and sweet spices.
Aging potential : 3 to 5 years
Serving temperature : 12-13°C
Pairing : Blanquette de veau, tenderloin with mustard, dish with white sauce or mushroom, goat cheese.
Designation : Les Pierres d'Argent
Brand : Château de Lascaux
Appellation : AOC Languedoc
Colour : White
Region : Languedoc (France)
Grape varieties : Vermentino (45%), Roussanne (30%), Marsanne (25%)
Alcohol by Vol. : 13,5% Alc./Vol.
DWWA 2020 : Bronze medal (88 pts)
Grape varieties
45% Vermentino
30% Roussanne
25% Marsanne

Grape varieties
45% Vermentino
30% Roussanne
25% Marsanne


Aging
Aging in tuns during 12 to 14 months


Tasting
Such as its terroirs, this wine is a subtle and complex canva