Back to the list
Pic Saint-Loup
LES SECRETS
"Patus de mussen"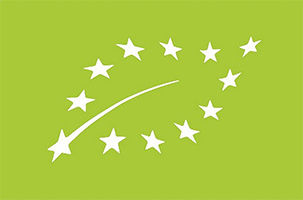 Plot selection : Enveloped in gentle sloping hills formed during the Inferior Cretaceous period, this plot is composed of a hard, thin limestone soil, which alternates with brown marl and limestone marl. Their erosion covered them with colluvial, clay limestone, rich in small limestone debris, which ensures an ample access to water for the vine. This plot also benefits from particularly fresh air, a unique component of the "terroir" here, which allows the grape clusters to ripen more slowly.
Winemaking and Aging : Harvest entirely destemmed. Traditional winemaking with vatting of 30 days. Aging in french oak barrels during 12 to 14 months, then blending in wooden conical trunk tanks during 6 to 9 months before bottling.
Tasting : This wine has a very deep brick red colour. A full-bodied nose, with aromas of undergrowth and black cherry. In the mouth, we have aromas of violet, sweet spices, liquorice and slightly, old leather. It is a subtle and complex wine, with noble and silky tannins.
Aging potential : 15 years
Serving temperature : 18°C
Pairing : Spicy lamb, stuffed mushrooms, pecorino.
Designation : Les Secrets - Patus de Mussen 2011
Brand : Château de Lascaux
Appellation : AOC Pic Saint-Loup
Colour : Red
Region : Languedoc (France)
Grape varieties : Syrah (85%), Grenache (15%)
Alcohol by Vol. : 14% Alc./Vol.
Bettane & Desseauve 2016: 16/20
Parker Wine Advocate 04/2016 : 90 pts
Guide Hachette 2018 : 1 star

Grape varieties


Aging
Aging in oak barrels during 12 months then in tanks during 6 to 9 months.


Tasting
A subtle and complex wine, with noble and silky tannins