Back to the list
Pic Saint-Loup
LES SECRETS
"Bois de Tourtourel"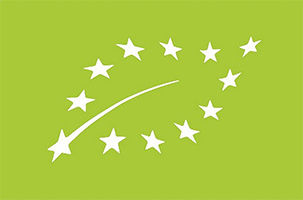 Plot selection : Located in the town of Corconne, the « Bois de Tourtourel » is an exceptional and unique terroir in Pic Saint-Loup, thanks to an accumulation of Jurassic-era limestone shards created from ice forming in the small crevices of the limestone rock, bursting it into small pieces of gravel, which was then spread over vast swathes of land by floods during the Quaternary period. Nowadays, it is composed of a very homogeneous viticultural soil about 5 meters deep on average. With a great exposure, this terroir, downhill from the massif of the forest of Coutach, is protected from northen winds. It has a south, south-eastern exposure, which allows it to benefit from a warm micro-climate.
Winemaking and Aging : Harvest entirely destemmed. Traditional fermentation of 30 days in conical trunk tanks. Aging in French oak barrels for 12 months, then aging during 6 to 9 months in tanks before bottling.
Tasting : This wine has a nice brick red colour. The nose is deep, fine and elegant, with overtones of cherry, black berry, liquorice and sweet spices. In the mouth, the wine has aromas of cherry with hints of light tobacco. It is an elegant and velvety wine, with great minerality, freshness and mellow tannins.
Aging potential : 15 years
Serving temperature : 18°C
Pairing : Lamb shoulder confit, duck magret, braised beef.
Designation : Les Secrets - Bois de Tourtourel
Brand : Château de Lascaux
Appellation : AOC Pic Saint-Loup
Colour : Red
Region : Languedoc (France)
Grape varieties : Syrah (70%), Grenache (30%)
Alcohol by Vol. : 14% Alc./Vol.
Parker Wine Advocate 04/2016 : 92
Bettane & Desseauve 2017 : 14/20
DWWA 2020 : Silver medal (92 pts)
RVF 2015 : 15,5 - 16,5 / 20
Guide Hachette 2015 : 1 star
Bettane & Desseauve 2016: 15/20

Grape varieties


Aging
Aging in oak barrels during 12 months then in tanks during 6 to 9 months.


Tasting
An elegant et velvety wine, with great minerality, freshness and mellow tannins